How to Recover Photos for Sony Xperia ion
Last weekend was my parents wedding anniversary, and I chose a new smartphone Sony Xperia ion to them for gift. They were very happy with this excellent anniversary gift. After dinner with them at home, I took lots of pictures for parents, the sweet smell on their faces told me how happy they are, I wept with emotion! Hope that I own their happiness when we get old. After party, when I got home, I received my mom's phone, who said that the photos that I took for them that night were deleted by my father, mom said she didn't know how to recover photos from Sony phone, she asked me to help them to get photos back, which were very important for them!
I told mom the deleted pictures were not gone away actually, please don't panic, I would retrieve pictures from Sony Xperia ion as soon as possible, I asked mom to go to sleep first, I will fix this problem for them.
Scenario to Undelete Photos for Sony Xperia
To be honest, I am not sure how to retrieve the deleted photos for smartphone, I don't know if there is recovery function for Sony phone. The only thing I can do is to search the answers online. After testing several recovery programs for Mac (my computer is Macbook, so I should download the program with Mac version), I use uMacsoft Data Recovery application to undelete pictures for phone. This program is easy-to-use, especially for newbie of software, I suppose my mom also can operate it without difficulty, as this program's simple interface makes you strip off the user manual, as only two buttons "Preview" and "Recovery" allow you to know what you should do step by step. See below the program interface, and let's walk through the tutorial briefly.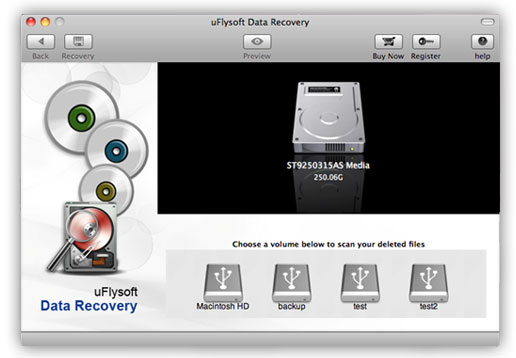 Step one. Go to www.umacsoft.com page to download uMacsoft Data Recovery program on Mac, and then launch it.
Step two. Connect Sony Xperia ion to Mac, and I choose the partition of Sony on the interface to scan my smartphone completely. After several minutes, all the deleted pictures are displayed on the left side of program. Here I see the photos that I take for my parents on their wedding anniversary party. Almost successful!
Step three. Select parents' pictures to review by clicking "Preview" button. And I hit "Recovery" button to save them on my Macbook.
Though, I made it! All the photos for my parents are came back, I recover deleted photos for Sony phone successfully! My parents must be extremely happy!
Testimonials
"With uMacsoft I can go on vacation with less worries! I can now leave my Mac safe, sound, clean and secure Mac always!"
-Randy Porcioncula