Photo Recovery Software
Picking up what image format you need to recover on Mac.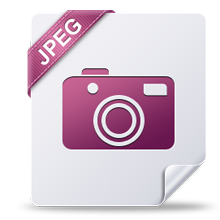 Recover JPG Files on Mac OSX
With uMacsoft Data Recovery, it's easy for you to recover lost JPG on Mac OSX. uMacsoft Data Recovery is powerful and professional utility to get the lost image files back to the origin, though your recycle bin or trash has been emptied. It has ability to retrieve images better. Such as JPG image file, it's a common format for publishing Web graphics, also used for storing digital photos since the format supports up to 24-bit color; therefore, most digital cameras save images as JPG files by default. JPG is so popular that our image files saved as .jpg format usually. However, what we should do if our partitions corrupted or formatted without backup JPG files? Are they gone permanently? Absolutely not! uMacsoft Data Recovery is the very software that can get the lost JPG back to the origin. So you'd better keep it, just in case!
Recover Lost TIF(TIFF) Files on Mac OSX
Virus attacks, display environment, power failure, improper use of file, software malfunction are some of the reasons for corruption in TIFF image. Accidentally deletion, corruption in storage media is also the reason for TIFF image loss. To get these TIFF images back, you need a professional TIFF recovery software to do so. TIFF files is high-quality graphics format often used for storing images with many colors, such as digital photos; in addition, TIFF can be saved in an uncompressed (lossless) format or may incorporate .JPEG (lossy) compression. With uMacsoft Data Recovery scanning feature, you are able to preview the lost or deleted TIFF image files in advance, then the program allows you to continue to retrieve them on Mac OSX.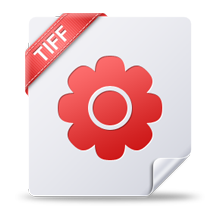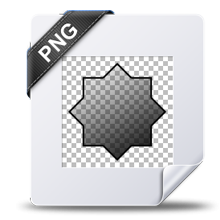 Recover Inaccessible PNG Files on Mac OSX
uMacsoft Data Recovery completely changes the way you recover lost PNG image files on Mac. Its classical three-click operation make your recovery work more convenient and easily! It has ability to preview the deleted or inaccessible PNG files that makes you decide to retrieve them or not. .PNG files are commonly used to store graphics for Web images. Additionally, while GIF images only support fully opaque or fully transparent pixels, PNG images may include an 8-bit transparency channel, which allows the image colors to fade from opaque to transparent. Once your computer is invaded by virus, your partitions would be damaged and the files including PNG image files are gone permanently. Fortunately, it's imperative for you to download data recovery software to help you get those PNG files back. The sooner the better.
Recover BMP Files on Mac OSX
There is so much power functions for uMacsoft Data Recovery for Mac OSX. You need to download it to believe it. Only three clicks, you could resume lost BMP image files. From the moment scanning your partition, you would see what you lost just now, and then you are allowed to continue to get those files back to the origin. BMP files may contain different levels of color depths per pixel, depending on the number of bits per pixel specified in the file header. With uMacsoft Data Recovery, you always have a great experience in hitting your mouse without worrying about formatting partitions or emptying trash. You can also compare our recovery software to other competitors', our simple operations will make you feel uMacsoft Data Recovery is the very assistant for you to look for over the past days.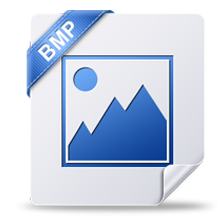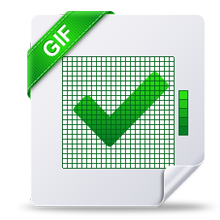 Recover Inaccessible GIF on Mac OSX
Choose from so many GIF recovery software online, you will find out that uMacsoft Data Recovery is the most professional and powerful one that you require. Not only can retrieve images like GIF, JPG, BMP, PNG etc., also recover data from NTFS, FAT16, FAT32, FAT, HFS+, HFSX systems. So it's lucky for you to own uMacsoft Data Recovery right now as your absolutely essential assistant to keep your image files safe. GIFs are common format for Web graphics, especially small images and images that contain text, such as navigation buttons. However, JPEG (.JPG) images are better for showing photos because they are not limited in the number of colors they can display. GIF images can also be animated and saved as "animated GIFs," which are often used to display basic animations on websites. They may also include transparent pixels, which allow them to blend with different color backgrounds.
Recover Lost DNG Files on Mac OSX
Use the data recovery application to make your computer operations more freedom, from now on, you are free to hit mouse without worrying about losing your invaluable files like videos, music, audios or images. As uMacsoft Data Recovery can figure out the problem of recovery. Such as DNG file, which is universal RAW image format for saving digital photos in an uncompressed format; developed by Adobe Systems as a RAW image archival format and is supported by many image viewing and photo editing programs. Raw file formats are becoming extremely popular in digital photography workflows because they offer creative professionals greater creative control. However, what if DNG files are damaged or erased by you carelessly, have you had a good method to recover DNG files? Just free download uMacsoft Data Recovery right now to complete this job efficiently.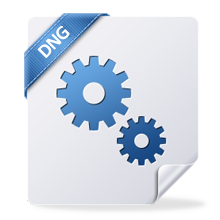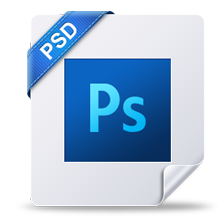 Recover PSD Files on Mac OSX
Image file created by Adobe Photoshop, PSD files are common used to design fantastic works. This professional image-editing program may include image layers, adjustment layers, layer masks, annotation notes, file information, keywords, and other Photoshop-specific elements. When you editing images in Photoshop, your computer shut download unexpected, and your PDS files are not saved timely. Nothing terrible than this case for you I suppose. Well, how to resume PSD files to rescue your works? Is it possible to get the lost files back? Of course, download uMacsoft Data Recovery on your Mac OSX to fix this problem as soon as possible. It is professional PSD recovery software for you to be worth having.
Recover Game File (ERF Files) on Mac OSX
You can expect a lot from Data Recovery. Like video recovery, image recovery, audio recovery and document files recovery as well. More features for uMacsoft Data Recovery you could get right now! Restore ERF files on Mac allows you don't worry about losing game files anymore! Expect to play games everywhere on Macbook Pro or Macbook Air, once formatting partitions by accident, uMacsoft Data Recovery can scan your Mac completely and to find out the lost ERF files that you damaged, so that you could continue to recover ERF successfully! ERF is game archive used by the BioWare's game engine technologies, such as the Aurora Engine, Eclipse Engine, and the Odyssey Engine.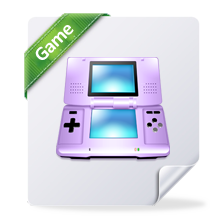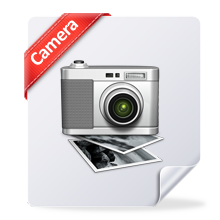 Recover Camera Photo on Mac OSX
uMacsoft Data Recovery just might be the best recovery utility ever on Mac. With most comprehensive recovery features, it might be the only professional application you need. It can be your the right-hand man to get all your lost data or files back to the origin seamlessly. Currently, everyone plays Single Lens Reflex Cameras, do you know about how to retrieve camera photos you take if the cameras are damaged or formatted that all the pictures are gone? As mentioned at the beginning, uMacsoft Data Recovery can do the good job for you. With its scanning feature, you could get the lost photos back and restore them at once! RAW, CRW, CR2, NEF, ORF, RAF, SR2, MRW, DCR and WMF photo files can be supported by this powerful Mac application.
Recover Graphic Files on Mac OSX
.EPS File Extension is postScript (.PS) file that may contain 2D vector graphics, bitmap images, and text; may also include an embedded preview image in bitmap format; can be placed within another PostScript document. Unless you have a computer equipped with Display PostScript, this means that you cannot see EPS files on screen. Some graphic packages (Illustrator, Freehand and Corel) can open most flavors of EPS. PhotoShop can convert to bitmaps some EPS files (but not all). Several graphic packages can save the EPS file with an embedded preview picture. InDesign, even on the Mac, does precisely that. There is no need to worry about your EPS files damaged once your computer shuts down unexpectedly, with uMacsoft Data Recovery, you are allowed to recover EPS at once.