Mac Data Recovery
Picking up what formats you need to recover on Mac.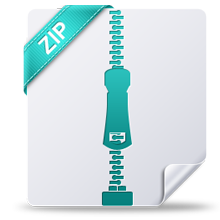 Recover Lost Archive Files on Mac OSX
Data Recovery tool makes your lost archive files come back when you deleted them carelessly on Mac OSX. Archive files that uMacsoft Data Recovery supported including ZIP, RAR and SIT. "ZIP" using Zip compression, a common type of compression in which every file in the archive is compressed separately; supported by most file compression/decompression programs. File archive containing one or more files compressed with RAR compression; uses a higher compression ratio than typical ZIP compression; Compressed file "stuffed" by Smith Micro Stuffed software; common file compression format used on Macintosh systems; originally Mac-only, now cross-platform, meaning SIT files can be created and opened on both Macintosh and Windows platforms.
Recover Email Files on Mac OSX
Email is better to send and quick to receive messages in the ecommerce age. Just hit the keyboards you can put your emotion or words down to the "letter", Click-on "Send" button to send it to whom you want to receive. As soon as the receiver opens his computer, your email can be arrival at once, it's more convenient and fast than snail mail. All the messages you send will be classified to outbox; well received messages would be in inbox; however, however trash box would keep your deleted mails. You are able to restore the deleted messages in trash box, then what can you get the useful messages back if you have emptied trash. What a bad experience for us when it happens! Right now, free download uMacsoft Data Recovery to recover emails for you as soon as possible! It is able to retrieve lost emails on Mac like .pst, .dbx and .emlx formats.