Mac Data Recovery
Picking up what document format you need to recover on Mac.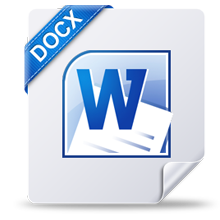 Recover Document Files on Mac OSX
Even before you starting writing, your documents are blank, when your beautiful words are putting down to the "pager", they look great now! Document created by Microsoft Word, a common word processing program; contains document text, images, formatting, styles, drawn objects, and other document settings. It is streamlined word processor and an easy-to-use page layout tool. Nowadays, document are commonly used for each field. Some documents are so important for you to keep, you are not allowed to erase them at all, let alone deleting them! However, all of us could not avoid accident! Once your partition that contains your invaluable documents is formatted, or damaged by virus, what can you do to restore docs? If you are Mac users, uMacsoft Data Recovery is the very utility to get documents back as the origin for you as soon as possible. It is able to featured as document recovery software as well!
Recover Deleted XLS Files on Mac OSX
Spreadsheet is more powerful than we can imagine! And now data has its day finally! With spreadsheet, you could plan a wedding, save a resume, record your baby's growth. As known to all, spreadsheet created by Microsoft Excel, the most widely-used spreadsheet program; stores data in a table with rows and columns; table cells may contain manually entered data or the results computed from the data of other cells; often used to create charts and graphs. Once your partitions are corrupted or formatted by your carelessness, whatever your spreadsheets are invaluable or important for you, they would probably be gone permanently! If it happens, you must feel depressed and anger, meanwhile, your mind went completely blank as you don't know what should do next step! In this case, you need a professional spreadsheet recovery software to get those data back for you as soon as possible! Free download uMacsoft Data Recovery is imperative for you right now!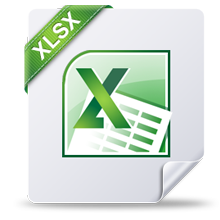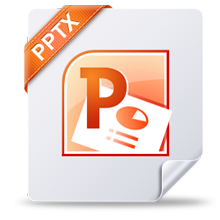 Recover Lost PPT File on Mac OSX
PowerPoint Presentation is the best way to share your presentation on web. PowerPoint is editable slideshow created with Microsoft PowerPoint; with it you could insert text, chart, animation, images, movies and music as well to make your presentation more active and your reports are catching readers' eyes better. You might spend a lot of time doing your slideshow that want to give a good performance to your leaders or colleagues. In order to show you off in the front of others, or to give an important report, spending time is worth well for you, and what you should do is to save it on your computer or USB drive, what if the PowerPoint file are lost, or you erase it by mistake? How do you recover PPT file on Mac OSX? Is it possible to get presentation back? Certainly! You could take a data recovery software to figure it out for you at once. Free download it right now at our download page!
Recover PDF Files on Mac OSX
As listed on this topic, when your PDF files are damaged, is it possible to recover them? The answer is absolutely right! With our intelligent programmers great efforts, our uMacsoft Data Recovery is this kind of program to meet your requirement if you are unfortunately to delete your PDF files, and worse still your trash has been emptied by you carelessly. Our data recovery software is accomplished in recovering PDF on Mac seamlessly. It is able to scan your partitions before recovery, so you could preview your lost PDF files then decide to continue getting the damaged files back to the origin as you required.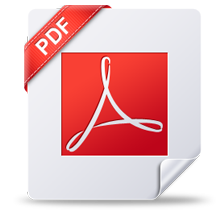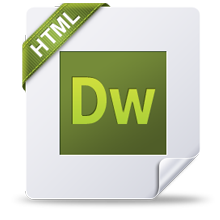 Recover Deleted HTML File on Mac OSX
If you are web programmer or web designer, HTML file must be familiar with you, as you might type code and save as HTML format file. As we know, web page coded in HTML that can be displayed in a Web browser; formats text, tables, images, and other content that is displayed on the page; most pages within static websites have an ".html" extension. Now, HTML-5 is coming to us, you should improve your knowledge of HTML-5, as it is very important in related fields. HTML-5's core aims have been to improve the language with support for the latest multimedia while keeping it easily readable by humans and consistently understood by computers and devices. To keep your HTML files safe on your computer, uMacsoft Data Recovery has ability to recover HTML files and to avoid losing them by your operations on Mac carelessly. It's time to download it on Mac, just in case!
Recover InDesign Document on Mac OSX
If your computer shuts down unexpectedly due to software or hard drive conflicts, system errors, power outages, or virus invasion, and then your unsaved changes you've made to documents open in that application may be lost. To prevent this terrible case happens, Adobe InDesign adds an automatic document recovery feature that can retrieve unsaved changes. Automatic recovery is permanently enabled to guard against unexpected system failures. Once this function fails to get INDD files back to normal either, uMacsoft Data Recovery can feature INDD files recovery for you better. Lots of our customers take this application as good assistant to avoid losing files on Mac.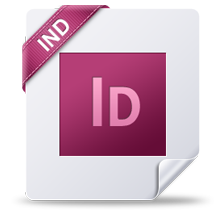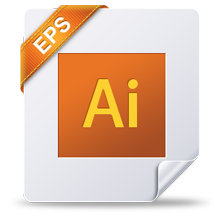 Recover EPS File on Mac OSX
PostScript file that may contain 2D vector graphics, bitmap images, and text; may also include an embedded preview image in bitmap format; can be placed within another PostScript document. EPS files are supported by several different drawing programs and vector graphic editing applications. They are often used as a standard means for transferring image data between different operating systems. What can you do if your EPS files are deleted by your clicks on computer carelessly? Just go to trash to recover them! What if there isn't EPS files in the recycle bin at all? Is there possible to retrieve them? Of course you can! Just free download uMacsoft Data Recovery to rescue EPS for you as soon as possible!
Recover iWork on Mac OSX
Apple iWork includes Pages, Numbers and Keynote. They are documents, spreadsheet and presentations on Mac. Pages is advanced tool for writing and easy page layout, your documents in Pages are beautiful beyond words. Numbers helps you get more from your data with easy-to-create formulas, one-click charts, and table categories. New cinematic animations, transitions, and effects in Keynote will keep your audience captivated. Apple products are always making an impact for us, each item is excellent more than we can imagine. That's why Apple fans around world stand in a queue all night for new product being released. To better keep iWork files you make on Mac safe, you'd better get a data recovery application to avoid them deleting permanently. Currently, uMacsoft Data Recovery software has become a good assistant for Mac users, with it, you don't worry about failing to recover Pages/Numbers/Keynote anymore! uMacsoft Data Recovery also can help you retrieve .CWK files better on Mac if you get them lost!