Mac Data Recovery
Picking up what audio format you need to recover on Mac.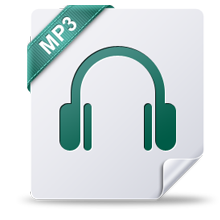 Recover MP3 Files on Mac OSX
There are lots of reasons you won't want to take your Mac off uMacsoft Data Recovery. The powerful audio recovery feature makes you feel it is the right-hand man on Mac. It works as a guardian to help you get lost music, songs or records back as you required. When your favorite MP3 music files are deleted by you for some days or weeks, it's fortunate for you to retrieve them if trash or recycle bin doesn't be emptied; or if they are emptied, you are probably lost MP3 files permanently. Can not recover MP3 at all? Of course not! With data recovery utility such as uMacsoft Data Recovery, you are able to avoid losing them anymore!
Recover M4A File on Mac OSX
The songs in iTunes are .M4A file extension. These songs are encoded using AAC compression, which significantly reduces the size of each file. Songs that include copyright protection have an .M4P extension. All the songs with .M4A in iTunes that you downloaded can be transferred to iPod Touch, and then you could enjoy these songs everywhere with ease. However, when your iPod is corrupted or crashed, all the data including songs, videos, photos and any other document files are gone. Under this circumstance, do you have any great method to recover them? uMacsoft Data Recovery's new feature called M4A Files Recovery can figure it out. It enables to get the lost M4A audio files from damaged iPod back to the origin perfectly.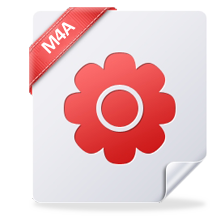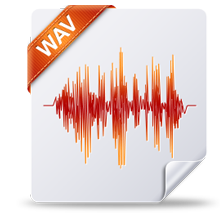 Recover WAV File on Mac OSX
WAV is short for "Waveform Audio File Format," who is similar to .AIF files, but it's based on the Resource Interchange File Format (RIFF), rather than the Audio Interchange File Format (AIFF). WAV files are most often seen on Windows-based computers, while AIF files are more common on Macintosh systems. Well, uMacsoft Data Recovery is all-in-one application that is able to retrieve audio files better on Mac, such as recover wav files. It enables to scan the damaged or deleted files and data on Mac for you to be previewed in advance. The classic three-click operation could give you a great experience with restoration job. When your favorite audio files are gone, or your Mac crashed that causes you lose files unexpectedly, uMacsoft Data Recovery is the very straw you should take.
Recover WMA Files on Mac OSX
It's hard to be bored when you are enjoying music with players like Disney Mix Stick MP3 Player and Microsoft's Zune portable music player. The two players can play back .wma audio files. However, .WMA files can not be available to iPod. As .WMA files is audio file compressed with Windows Media compression; proprietary format developed by Microsoft, similar to the .MP3 format; can be converted to other more standardized formats; often used for playing music from the Web. What if your computer was invaded by virus? Have you had some methods or applications to retrieve files on computer, such as recover WMA audio files? If not, it's time for you to download a professional data recovery software on hand, just in case, to avoid deleted or erased files losing permanently! uMacsoft Data Recovery is the one that you are looking for.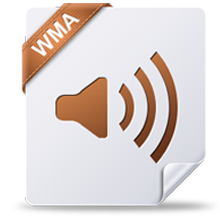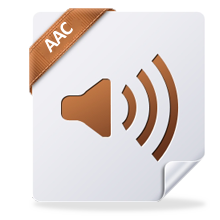 Recover AAC Files on Mac OSX
Music, the DNA of your iPod, can take you relax whenever you want. When iTunes comes on several years ago, iTunes music is becoming more and more popular for music fans around the world. iTunes music can support songs formats like MP3, AAC, AIFF and WAV. Among those audio files available on iTunes store, AAC is for DRM-Copy protected, that means you are not allowed to transfer it to any other Non-Apple MP3 players, like Sony Walkman, PSP or any other mobile phones like Nokia, BlackBerry etc. When you are syncing AAC to iPod via iTunes, your iPod crashes or Mac shuts down unexpectedly, I suppose you must get annoyed for this accident. In this situation, you should download a kind of data recovery utility to help you recover AAC files immediately, uMacsoft Data Recovery can be good at this task efficiently!
Recover Lost AIF Files on Mac OSX
The worse thing on hitting keyboards is deleting some important files by mistake, and the worst thing is your trash or recycle bin have been emptied. In case of this experience, having data recovery application is imperative for you right now! uMacsoft Data Recovery is on the purpose of helping you get the emptied files back. With this software, you are able to recover all the multimedia files, like video, audio, images or documents on Mac. Let's take AIF files recovery for instance, this Apple Computer developed audio file, can be opened by iTunes and QuickTime Player, once your hard drives of Mac are formatted with your carelessly, AIF/AIFF files could be gone, but not permanent, as uMacsoft Data Recovery enables to figure it out for you at once, if you have downloaded it onto Mac OSX.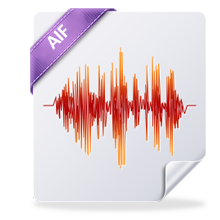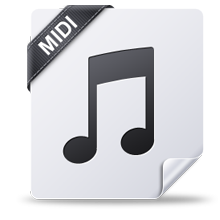 Recover Deleted MID Files on Mac OSX
uMacsoft Data Recovery isn't just recovery tool on Mac OSX. It is able to scan your partitions and let you know what you lost on this computer you didn't know yet. When I scan my Macbook Pro, uMacsoft lets me know I have deleted many audio files including MID, ACC, MP3 and so forth. As you know, MID files contain attributes of music data rather than music data itself. They can be played back using software instruments that interpret this data. Therefore, you could imagine that they are so important for me, thanks to uMacsoft, I can recover MID files timely!
Recover OGG Files on Mac OSX
.OGG File is similar to an .MP3 file, but sounds better than an MP3 file of equal size. OGG Files can include song metadata, including artist information and track data; supported by many software music players and some portable music players. If your are Mac users, you can open .ogg by RealPlayer and QuickTime Player, however, you should install related plugin, such as Xiph OGG to RealPlayer and XiphQT for Apple QuickTime Player. You are lucky you free download uMacsoft Data Recovery , who is able to get lost OGG files back if you delete them carelessly.